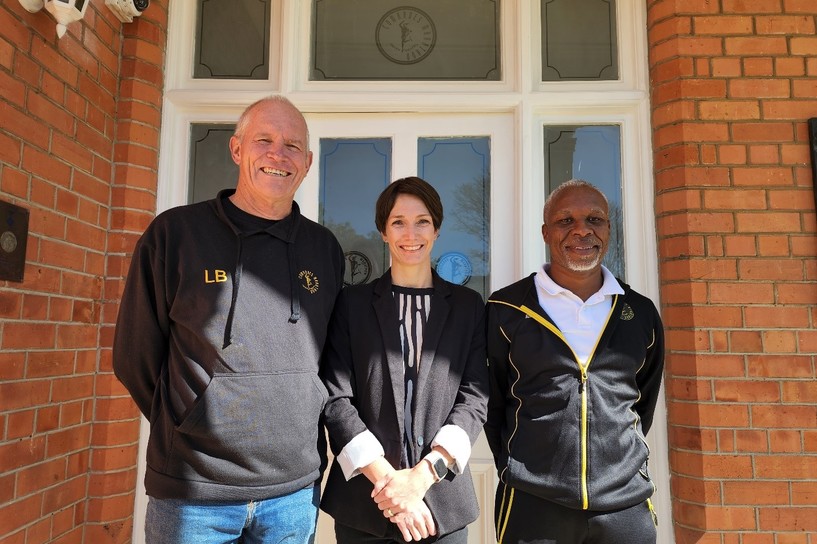 NEW RACE & OPERATIONS MANAGER AT COMRADES MARATHON
The Comrades Marathon Association (CMA) has a new Race & Operations Manager, Ann Ashworth. Ann is not new to road-running or the Comrades Marathon, having won The Ultimate Human Race in 2018.
Ann says she is ready to take up her new position, managing one of the world's most iconic sporting brands and one which is incredibly close to her heart. She adds that she is looking forward to working with the various Comrades Marathon stakeholders.
Ann who grew up in Howick but has been living in Johannesburg, says, "Moving back to the KZN Midlands will be a change from Johannesburg but I am really looking forward to coming home. I have had the pleasure of dealing with the Comrades team in the past and anticipate that together we will achieve great things as we launch the 2024 edition of the race next week."
Ann holds a Master of Laws degree from the London School of Economics and Political Science, is an admitted advocate, a running coach and now a retired elite ultra-distance athlete.
Ann says, "I am so looking forward to the journey ahead. Comrades has always been very close to my heart as an athlete and as a coach, but to have the opportunity to contribute towards the future growth and development of the race is truly extraordinary. It is an honour to be able to give back to the sport in this way."
CMA Chairperson, Mqondisi Ngcobo says, "We would like to welcome Ann Ashworth as the new Race & Operations Manager at the Comrades Marathon Association. Ann brings with her a wealth of experience and skills; and we look forward to leveraging her unique expertise towards achieving the Comrades Marathon's strategic goals. Our vision as the CMA, coupled with her presentation on her vision for the future of The Ultimate Human Race, will no doubt take this iconic event to greater heights."