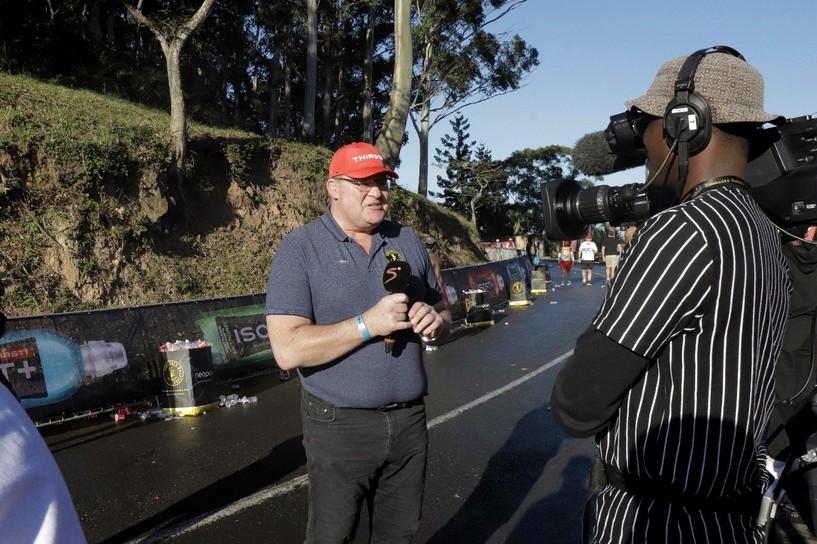 MASSIVE GROWTH IN COMRADES MARATHON TV VIEWERSHIP – NIELSEN
Pay-TV broadcaster SuperSport has grown its Comrades Marathon viewership, with approximately 49% more fans of the iconic South African ultra-marathon tuning into the 2023 broadcast of the race – a Down Run between Pietermaritzburg and Durban on 11 June.
That's according to data and analytics provider Nielsen Sports South Africa - the local market's leading source of sports measurement and analytics.
One of the factors behind the increase in SuperSport numbers compared with 2022's viewership was the large increase in broadcast output, with SuperSport increasing the size of its production and number of channels simulcasting the live race day.The additional broadcast output included coverage across all of the DStv packages and on multiple SuperSport channels, including Grandstand and Action.
"As always, the data tells a story and these numbers are impressive, as most industry experts will agree that a nearly 50% increase in viewership is a significant bump," says Tumelo Selikane, Managing Director of Nielsen Sports South Africa. "There's no doubt that the increased output played a role, with a higher number of live and repeat broadcasts reaching more viewers and increasing the opportunity for viewers to see additional content related to this year's Comrades Marathon."
No surprise, then, that the Comrades Marathon Association was incredibly happy with the increase.
"We have no doubt that viewers enjoyed the world-class 13-hour live television broadcast on race day, both in South Africa and with the streaming in many countries around the world," said Race Director Rowyn James. "Our sponsors will definitely see value, merit and benefit in these increased numbers with them partnering with the Comrades Marathon."
SuperSport's increased output also included dedicated coverage of the elite women's race, a streaming feed of the finish line, and screening of the Comrades Marathon documentary 'Down' flighted in the weeks leading up to the race, which, no doubt, also contributed to increase awareness and TV viewership.
"The anticipation of seeing records being challenged or broken this year in both men's and women's races also drove interest in this year's event, and on the back of continuous marketing and promos we put out leading into it, the viewer was made aware of when and where to watch this proudly South African and iconic sporting event," said Louis Hattingh, Senior Manager at SuperSport.
"We are extremely proud to produce and broadcast the Comrades Marathon and are eager to explore other avenues and opportunities to ensure the growth of the event on our platform, as we get closer to the 100th event in a few years' time."
Just by way of comparison, the SuperSport Comrades Marathon viewership numbers significantly exceeded the viewership of any other athletic or road running event currently broadcast on SuperSport.