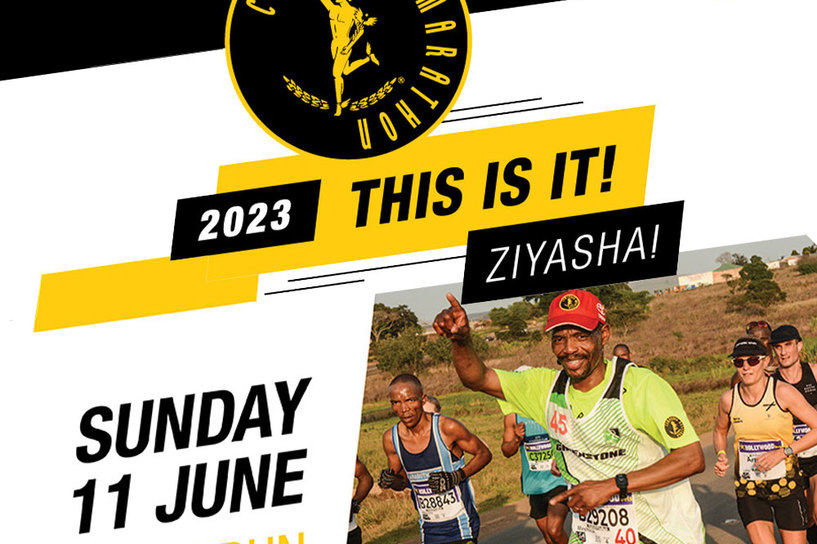 #COMRADES2023 ENTRY PROCESS TO REOPEN
Due to popular demand from runners in South Africa and the world over, the 2023 Comrades Marathon entry process will reopen for three days next week.
Athletes will be able to secure an entry in this year's Ultimate Human Race between 1 and 3 February 2023 by entering via the Comrades Marathon website www.comrades.com
The entry process opens at 10h00 on 1 February and closes at 16h30 on 3 February, unless the allocated entry tally is reached beforehand.
Comrades Marathon Association (CMA) Race Director, Rowyn James says, "We have taken the decision to reopen entries next month due to a surge of requests from our athletes who missed out during the first entry window period last month. We understand that the initial entry process was open for a short period of time, with many long-standing Comrades athletes being unable to secure their spot in this year's Ultimate Human Race."
Full payment of entry fees apply during this entry window which are as follows:
ENTRY FEE
| Entry Type | Entry fee |
| --- | --- |
| South Africa 2023 Entrants | R1 200 |
| Rest of Africa 2023 Entrants | R2 000 |
| International 2023 Entrants | R4 500 |
This limited number of entries are strictly on a first come first serve basis. The entry window will close on 3 February 2023 or once the allocated entry tally has been reached, whichever comes first.
The 96th Comrades Marathon will be a Down Run on Sunday, 11 June 2023, starting in the inland City of Pietermaritzburg at 05h30 and ending 12 hours later in the coastal City of Durban. Due to the ongoing roadworks, the distance will be approximately 90km. This will be the 48th Comrades Down Run. #Ziyasha #ThisIsIt