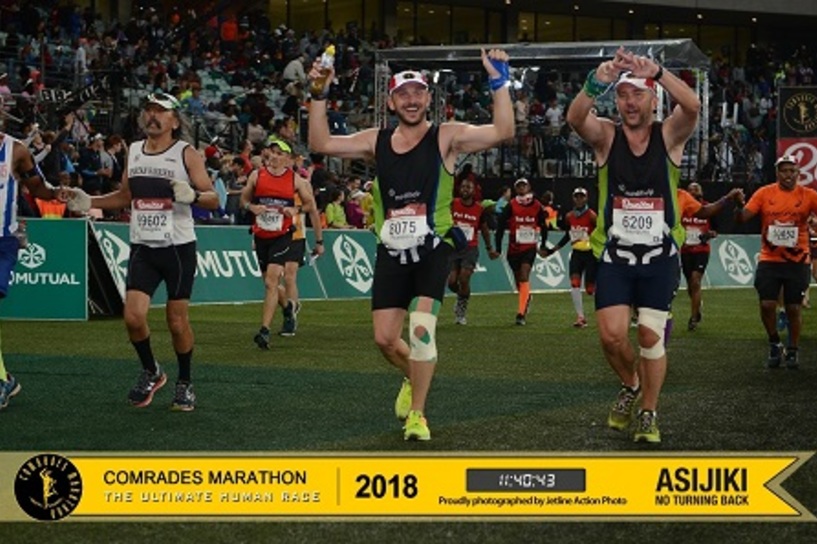 MY COMRADES STORY BY FRANCOIS EARLE
"My name is Francois Earle, I am part of the Running Brothers SA Facebook page and Medihelp MultiSport. I have been running since 2015.

In 2010 after my father passed in May, I landed up in hospital that November with a rare heart disease called Wolff Parkinson White Syndrome (WPW). I was fit and healthy and after my squash game went for a swim and that is when I landed up in hospital. Only after 5 years, did I go for my operation and on the 3rd of September 2015, I was healed. I then ran my first unofficial race the Color Run 58 days later. I thereafter started running by doing the Clicks Wierie Road Race 10km in 2016, which was my first official race. I continued to run, living by my brother Jacques Earle's motto: "If you can run 5km, you can run 10km, the same with 21km and 42,2km."
I continued to run and do half marathons and marathons and ended up entering for my first Comrades Marathon in 2018. I since have completed 2 Comrades Marathons and then in 2020, my last race was Om Die Dam 50km being my 4th consecutive Om Die Dam, before Covid-19 brought running to a standstill for everyone.
I would like to possibly use this experience in the future to encourage people to never give up and do what they love doing. Having such a disease is not the end of the world, it is just the beginning of a new world you build for yourself."
The winner of this month's Mr Price Sport voucher is Francois Earle.