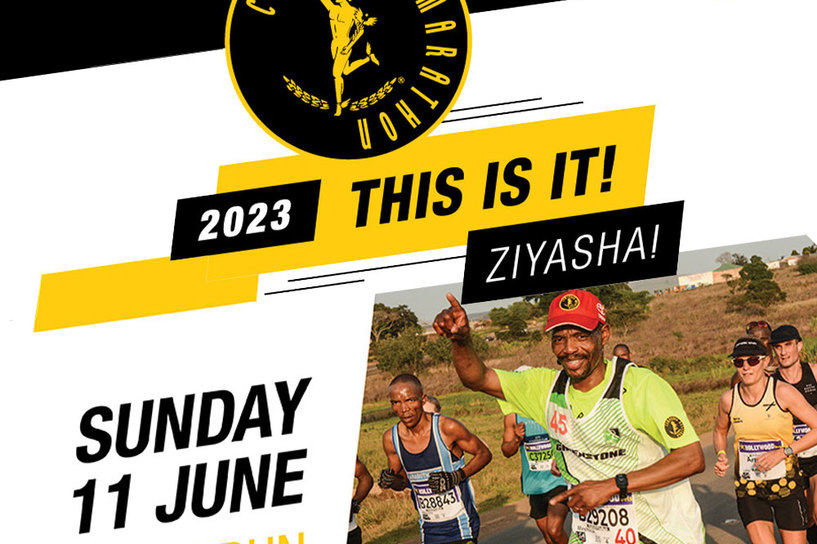 ADVERTISE IN THE 2023 COMRADES MAGAZINE
The Comrades Marathon is renowned for being the world's biggest, oldest, and most famous ultra-marathon.
No sporting event captures the beauty, resilience, determination and sheer humanity like this proudly South African event.
With 20,000 entrants from over 80 countries, 500,000 roadside spectators and 13 hours of live television broadcast, it grabs the attention of the nation and the world at large.

This year's Comrades Marathon will be held on Sunday, 11 June 2023, starting in the inland city of Pietermaritzburg at 5h30 and finishing 12 hours later in the coastal city of Durban.

In line with the hosting of this larger-than-life event, the Comrades Marathon Association is publishing its 2023 Souvenir Magazine in celebration of it's 48th Down Run.
With a readership spanning more than a hundred thousand, this 120 page, full colour, larger A4 format publication is the ideal platform to showcase your brand in proud association with all things Comrades.

20000 copies will be distributed to Comrades Marathon runners as well as members of the media, sponsors, VIP's and other stakeholders.