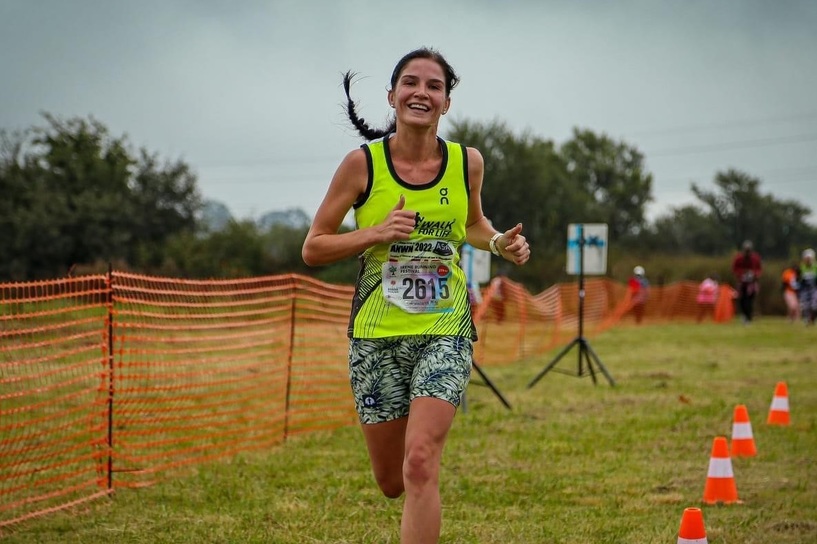 MY COMRADES STORY BY ANGELINE BISSCHOFF
"As a young girl I used to be inspired by these Comrades runners. I myself was a long distance runner, bat at the time in grade 3, I was only running 1200m distances.
However, the dream had started.
At a later stage in my life, around 16, I set my mind on doing my first Comrades at the age of 25, being a big year for me! A 'gift from me to me' kind of feeling.

In 2022 I joined one of these 'training groups', not yet thinking of the dream of running Comrades in 2023, the year I'm turning 25. At one stage we started talking about the option being there, and the next moment entries opened.
I hadn't even run my first marathon by then. Then, on 29 October 2022 I ran my first marathon. After that another few followed and before I knew it, my 70km long run was done and it was three days before The Ultimate Human Race.
Earlier in 2023, my father had fallen ill and I doubted attempting this other challenge called Comrades - but once I set my mind on something I cannot quit.
On race day my father who was much better was cheering for me on the side of the road. His excitement was bigger than mine. Comrades is the ultimate; my perspective had changed.
God knew long ago that on the age of 25 I would run my first comrades; BUT - not as a gift from me to me; as a gift from me to my father; the strongest man I know."
The winner of this month's Mr Price Sport voucher is Angeline Bisschoff.