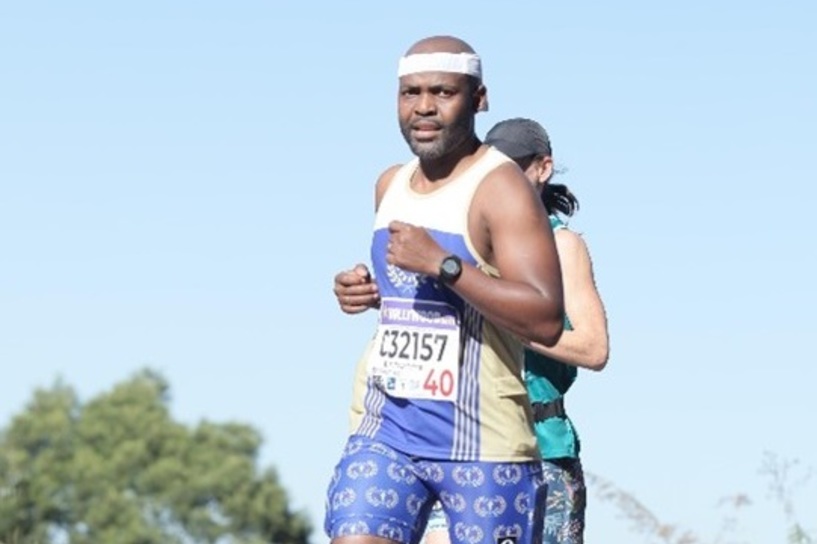 MY COMRADES STORY BY BHEKUMUZI MAHLANGU
"In 2016, I embarked on my first Comrades Marathon journey with a mix of excitement and naiveté. Little did I know that this gruelling race would teach me lessons far beyond running. Ignorant of pacing and the importance of hitting minimum training mileage, I faltered and failed to cross the finish line.
Disheartened, I yearned for redemption, but I didn't enter the following year (2017) as I was discouraged and felt I can't do this because I didn't make it past the last cut-off.
In January 2022, fate introduced me to MXO, a friend whose guidance would change my Comrades destiny. With unwavering dedication, I embraced his training program, trusting his expertise. The 2022 race became a testament to our collaboration. Ten hours and 15 minutes later, I earned my first finisher's medal, with tears of joy mingling with the sweat on my face.
But the Comrades Marathon is more than just a race; it's a journey of self-discovery and resilience. Inspired by the camaraderie and the indomitable spirit of fellow runners, I returned in 2023, aiming for a better time. With sheer determination, I conquered the course in 10 hours and 4 minutes, fueled by the stories of triumph and the roar of the crowd.
The Comrades Marathon transformed me, teaching me the value of perseverance and teamwork. It's not just about the medals; it's about the moments and the people who inspire us to push our limits. My Comrades journey isn't just about races; it's a story of growth, tenacity, and the unwavering support of MXO. The Comrades Marathon isn't just a race; it's a life-altering experience, and I'm grateful for every step of the journey."
The winner of this month's Mr Price Sport voucher is Bhekumuzi Mahlangu.