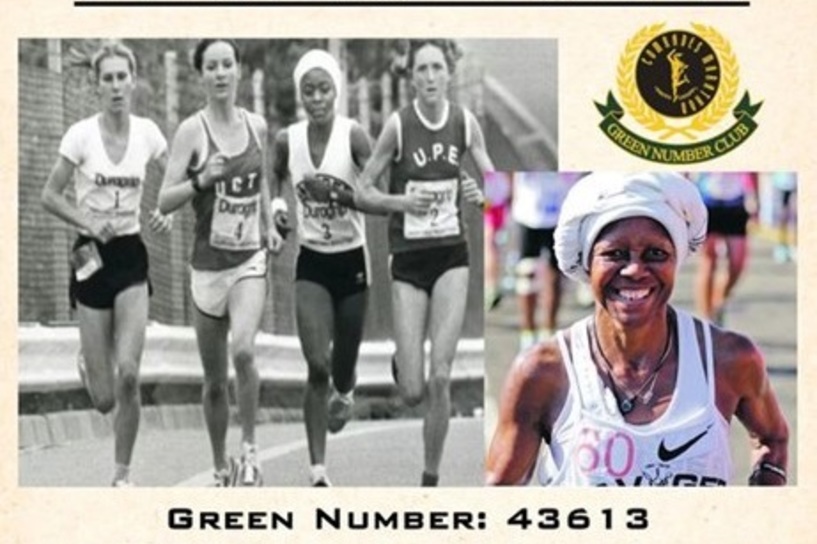 TOP ATHLETE INDUCTED INTO GSPORT HALL OF FAME
It may be only 48 years since women were allowed to officially run the Comrades Marathon but female trailblazers continue to make their mark on the athletics world and put The Ultimate Human Race on the map.
In this regard, the Comrades Marathon Association (CMA) conveyed its congratulations and best wishes to a legendary female athlete on her induction into the GSport Hall of Fame.
CMA Chairperson, Mqondisi Ngcobo echoed the hearty congratulatory message on behalf of the Association, saying, "It is with a huge sense of pride and joy that we congratulate our South African road running legend and 18-time Comrades Marathon finisher, Blanche Moila on her induction into the GSport Hall of Fame for 2023."
"MaMoila is a groundbreaker who inspired generations of female athletes to dream big and achieve their goals. A pioneer in the field of athletics, she defied the odds by breaking down racial barriers with her outstanding achievements; and notably, being the first black South African female to be awarded Springbok colours."
For a good portion of her road-running career, MaMoila has prioritised the advancement of women's sport, motivating young girls and professional sportswomen to aim higher. Her track record in the Comrades Marathon speaks for itself, with 8 Bronze, 7 Bill Rowan, 1 Silver, 1 Vic Clapham and a Robert Mtshali medal to her name.
One of her favourite running quotes is, "I did not choose running as a sport; running chose me."
About the GSport Hall of Fame: The Gsport Awards is dedicated to honouring and elevating the profiles of women in sport. Hall of Fame inductees include swimming icon & Olympic gold medallist Penny Heyns, Netball phenomenon Hazel Gumede; and long-distance running legend & Olympic silver medallist, Elana Van Zyl Meyer, among others. The GSport Hall of Fame has since inducted 16 other iconic figures who have paved the way for the current generation of female athletes.