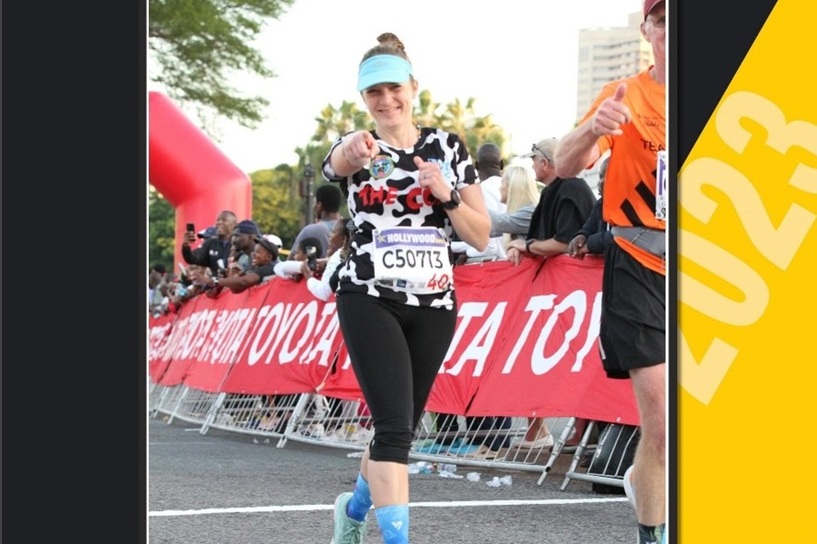 MY COMRADES STORY BY SIMONI VAN ZYL
"I remember being glued to the TV for an entire day as a little girl and that little girl had a dream to also run the Comrades one day.
In 2016 I started running very casually, but experienced a terrible niggle in my knee every time I went for a run. I consulted a GP and then a specialist, who advised me to have surgery or never run again.
I was gutted and personally felt that I was way too young for major surgery. Fortunately my paths crossed with an amazing chiropractor and after numerous sessions, strength training and determination I managed to run pain free.
In 2019 I committed to making my dream a reality. Everything went according to plan and I was thrilled when I ran my qualifying marathon. With every training run and long run I was getting closer and closer to that start line. I was beyond excited for 2020, but then Covid hit.
Then in 2023 my dream was forever cemented into my memory bank. I was totally overcome with a feeling of ultimate accomplishment and I have never felt so proud of myself crossing the finish line after 11 hours and 13 minutes on the road.
The Ultimate Human Race will indeed humble you, but it also inspires and motivates. It ignites a feeling inside you that is extremely difficult to put into words.
11 June 2023 was an amazing day out on the road between PMB and DBN, a day I will not forget easily. Being surrounded by thousands of fellow runners, each one with his/her own reason for running.
PS: Don't stop until you are proud!"
The winner of this month's Mr Price Sport voucher is Simoni van Zyl.