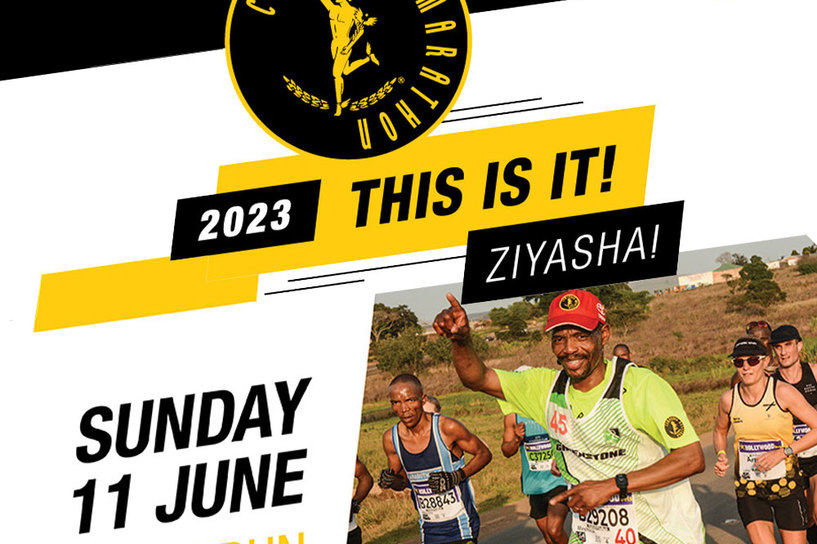 MORE THAN HALF OF #COMRADES2023 ENTRY CAP CLAIMED
More than half of the 20,000-entry cap for the 2023 Comrades Marathon has been claimed within the first week of the entry process.
Entries for the 96th Comrades Marathon to be held on 11 June 2023, opened with a bang last Tuesday, with athletes, both in South Africa and around the world, eager to get their entry in and secure their place on the start line of the world's biggest, oldest and most famous ultramarathon.
Comrades Marathon Association (CMA) Race Director, Rowyn James said, "We are pleased with the entry count which now stands at nearly 11,000. We have also introduced a new facet to the online entry system this year whereby an athlete can pay the entry fee off in two instalments if they so wish – 50% of the entry value on entering with the remaining 50% due by 28th February 2023."
The entry period closes at 16h30 on 9 December 2022 or once the entry cap of 20,000 has been reached, whichever comes first.
Entry fees remain the same as that of the 2022 Comrades and are as follows:
| Entry Type | Entry fee |
| --- | --- |
| South Africa 2023 Entrants | R1 200 |
| Rest of Africa 2020 Entrants | R0 |
| Rest of Africa 2023 Entrants | R2 000 |
| International 2020 Entrants | R0 |
| International 2023 Entrants | R4 500 |
2020 International and ROA entrants who did not participate in the 2022 event will not be required to pay an entry fee. This will be the last year in which deferred entries can be utilized.

Deferred foreign entries may NOT be substituted out for the 2023 Comrades Marathon.

Entry fee is waived for holders of 25 or more Comrades medals.
• Online entries can be done via the Comrades Marathon website: www.comrades.com;


The 96th Comrades Marathon will be a Down Run on Sunday, 11 June 2023, starting at the inland City of Pietermaritzburg at 05h30 and ending 12 hours later in the coastal City of Durban. Due to the ongoing roadworks, the distance will be approximately 90km. This will be the 48th Comrades Down Run.